O Happy Day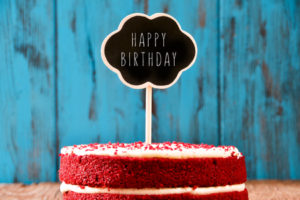 Wishing you all some moments of joy and memories of those who love you this Christmas and holiday season.  Hope people forgive this year if they never have before.
Hope people who have not had a real good belly laugh in a long time get to this week.  Harvest Mountain is where we get back to the garden where all is again very good.  Glenn and I pray and say – O Happy Day to you all around the world this Christmas.  Please enjoy hearing Bret Rutland again share on finding joy in our lives again by knowing how truly loved we are by our God, Father Son and Holy Spirit.  
Bret & Julie have lived in Colorado for nearly 20 years and have a passion to see orphan hearts come home through encounters with the Father's Love.  Bret has had a desire to know the Father's Love ever since losing his earthly father to suicide when Bret was only 6 years old.  Out of pain and loss Father has given him a passion to see every orphan heart come into their true identity as sons and daughters of God.  God has developed in Bret skills to lead people into life-transforming encounters, where they live from the Presence of God bringing His Kingdom into their families, their work relationships, and friendships.  Over the last 16 years Bret has received training in inner healing, the Kingdom of God, and knowing Father's Love.  Bret and Julie have a daughter, Megan  and a son, Joshua.
Leading a Non-Profit ministry to bring those with an orphan heart into their true identity as sons and daughters of God. Counsel/minister to bring healing to clients with an orphan heart to experience and appropriate their new identity "in Christ". Develop and maintain ministry partner relationships for the on-going financial health of the ministry. Build, develop, and implement Conferences for people with orphan hearts to experience and appropriate their true identity.
Tune in at 9:30 AM MST and midnight December 24 and January 1 to hear Bret and Barbara share on healing for our hearts so that we can live more in love with the God whose love never ends.  http://www.1220kldc.com