The Present is Wrapped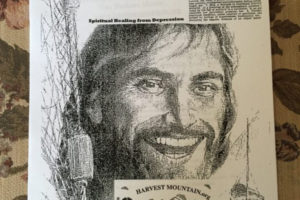 President/Counselor – Bret Rutland guest radio show broadcast for December 17, December 24 and January 1.
Leading a Non-Profit ministry to bring those with an orphan heart into their true identity as sons and daughters of God. Counsel/minister to bring healing to clients with an orphan heart to experience and appropriate their new identity "in Christ". Develop and maintain ministry partner relationships for the on-going financial health of the ministry. Build, develop, and implement Conferences for people with orphan hearts to experience and appropriate their true identity.
Our Transformation Center offers training, ministry and counseling in the areas of inner healing, identity, and the Father's love so that individuals can break free from emotional issues, trauma, cyclical sin, relational brokenness, torment, and core issues of identity, insecurity, and inner thought process.  The center also offers training and counseling to strengthen relationships, marriages, and design discovery. Our aim is not only to help people break free, but to lead them on the path of fully apprehending the joy, freedom, hope and life found in living as true sons and daughters of God.
Three ministry programs are available:
SMASH (Soul, Mind And Spirit Healing): 
SMASH, offered twice a month, is staffed by a team of trained prayer counselors who offer two hour sessions to help people understand and break free from inner struggles and personal issues.  This ministry is highly effective for an individual in the session(s) they attend, but it also offers insight and assessment that may help place an individual in one of our other Transformation Center programs.  Most of our prayer counselors are trained in multiple disciplines including Sozo, Restoring the Foundations, Elijah House, Theophostic, Cleansing Streams, or other programs.
Counseling:
Three trained/licensed counselors and our pastoral staff offer services in the area of short and long-term pastoral counseling.  Services range from pre-marital, marital, personal, and issues-centered counseling.  To set an appointment contact the church office or send us a message through the form above.
School of Life Transformation:
Our Life Transformation School is a four-semester training program in a small group training and dialogue format with mentoring and personal ministry geared to disciple believers in walking in a life-long journey of freedom and wholeness.  Current and future leaders also attend this program in order to be raised up and released as prayer servants, counselors and those called to serve the body of Christ in the ares of inner healing.  Some students in The BridgeWay School of Kingdom Ministry also take advanced ministry training module in this school.  Core classes include:
•Freedom Discovery (6 weeks);•Restoring the Foundations (6 weeks);•Elijah House Training (8 weeks)
•Foundations of Freedom II (6 weeks);•Destined for Sonship (12 weeks);•Sozo/SMASH training (6-8 weeks);•Deliverance Training (2-4 weeks)
To learn more about the school, watch for class offerings in the Church Bulletin or contact Bret Rutland at the church office 303-695-8400.  A very brief application is required and courses do carry a small financial fee
Colorado Counselor and Pastor Bret Rutland shares with Going Deeper with God radio broadcast worldwide simple ways to get sadness off our souls and some more hope and joy in ours and our families lives.  Over the next three weeks at 9:30 MST and Midnight on  http://www.kldc1220.com we will inform and encourage you listeners to decide to move closer to God this year with all the purpose you have inside you.
Here are some topics we will cover: 1) Nature of God- Why do you believe people struggle to be close to God?  How do you believe "religion" has distorted who God is?  Does God's love towards you change based on what you do or how you see yourself?  2) The Orphan Heart- What is an orphan heart and how does it develop?  Where did this concept of an orphan heart come from?  How did you experience an orphan heart?  3) Our New Identity as beloved sons and daughters- How did we as believers get the identity as beloved sons and daughters?  What does life look like as His beloved?  4) Receiving our New Identity- Why do most people struggle with receiving their new identity?  How do old ways of thinking and believing war against our new identity "in Christ"?  5) Healing from Wounds (in our hearts)- Why do people's wounds so often go unhealed?  How are wounds and identity connected?  6) Father's blessing over us-  Is Father's blessing something we need to earn or do something to get?  How do we receive Father's blessings in our life?
BIO FOR BRET RUTLAND: Bret Rutland- I came from a home that included both pain and tragedy, losing my father to suicide at 6 years old began a journey to find the love of a father.  Out of the pain and tragedy came a desire to help others heal, so began my 19 year career as a counselor.  19 years includes being a counselor in private practice, teaching and discipleship, founding a ministry centered on identity and Father's love, and most recently serving as an Associate Pastor for BridgeWay Church Denver Colorado USA.