Rebecca Greenwood Christian Harvest International live on air 9:30 Saturday am MST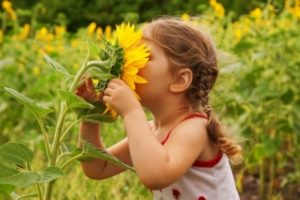 GOING DEEPER WITH GOD RADIO BROADCAST is pleased to announce that Rebecca Greenwood will be airing on our show on Going Deeper with God @ www.1220.kldc.com .

Do Christians need deliverance ?  What are the ways in which the enemy gains entrance into our soul ?  How does someone begin the process of freedom ?  What are three things to look for in a good deliverance ministry ?

 Join us on GOING DEEPER WITH GOD Saturday March 4 and March 11 at 9:30 am and Midnight MST around the world to learn from Rebecca Greenwood.

Rebecca travels around the world ministering freedom and prophetically and has been on TBN and It's Supernatural with Sid Roth. Her family resides in Colorado Springs Colorado .  Her husband Greg partners with her in this ministry.  Enjoy Rebecca and Barbara as they unpack these important issues regarding deliverance ministry for believers.  Contact the ministry @ 
Christian Harvest International is a prophetic intercessory ministry called to impact our nation and the nations of the world. We are to equip the Body of Christ into a dynamic personal relationship with Jesus Christ. Teaching and ministering across generations with the purpose of empowering for transformation. Our heart is to impact families, churches, communities, cities, and nations. Awakening believers to their divine destiny of God in every area of life.
Christian Harvest International – Our Faith-Based Programs
We disciple and train in prayer, spiritual warfare, deliverance, spiritual mapping, prophecy, our inheritance in the kingdom of God, leadership and how to live a life of purpose and destiny. We are committed to teach on the necessity and promise of living a life of personal freedom and victory and equip in deliverance ministry on how to achieve this. God does not desire for us to live a life bound by darkness!
We Partner with the Church

It is our desire to see all churches functioning with an effective, vibrant prayer life as we believe and teach on the necessity of prayer and its function in welcoming the Kingdom of God in a region.

If you need to find a good deliverance ministry, Rebecca highly recommends the International Society of Deliverance Ministers.  In Colorado Springs are Righteous Acts Ministry and Cleansing Streams is another trustworthy recommendation.
Rebecca also leads SPAN – Strategic Prayer Action Network and has led prayer journeys to 34 countries.  She has published 8 books.